24 August 2018
China Daily
Full link
Intelligent manufacturing – the way forward
In the last of our four-part series on the advent of technology that's fast transforming the economic landscape, Oswald Chan tells of how Hong Kong can overcome the hurdles in what's predicted to be a rough ride ahead as the city embarks on the path of advanced manufacturing.
Two years ago, Raymond To and Sunny Chen felt that sleep health plays an important role in managing chronic diseases.
They founded Belun Technology Co in April 2016 to develop its proprietary technology in manufacturing wearable devices and solutions, allowing people to monitor their sleep health at home. To differentiate their products from the traditional wearable devices, they positioned them as medical-grade wearables.
The two entrepreneurs, with no background in market development or commercialization, recently recruited Ryan Chung as senior vice-president to fully utilize the latter's expertise in technology licensing, business development, marketing and fundraising to take the company forward.
They've now developed "Belun T Ring", which offers a wearable solution to measure overnight SpO2 (blood oxygen saturation), beat-to-beat heart rate, as well as heart-rate variability and motion without interfering in the user's sleep. Through Belun's propriety cloud-based data analytics, preventive healthcare, as well as post-treatment follow-up and improvement, can be achieved much more effectively and at lower cost.
Belun Technology obtained ISO 13485 – medical devices certification – in July last year, ensuring that the device had complied with all the requirements regarding quality and risk management from research and development to the manufacturing process. The invention was given the all-clear by the United States Food and Drug Administration (FDA) in May this year.
"It's the first FDA-cleared ring type of pulse oximetry, which is a breakthrough for the industry," Chung told China Daily.
Having obtained other relevant certifications in Hong Kong, the product is ready for launch in the SAR and the United States. The company also hopes to initiate its products on the Chinese mainland once it has obtained relevant certification from mainland authorities.
Belun, for the time being, is focusing on the business-to-business (B2B) model. The device is distributed among medical institutions, such as private clinics, healthcare centers and centers for the elderly, as well as manufacturers of respiratory apparatus. These organizations are end-users as they need the device to recommend medical tests for potential patients.
Besides the B2B model, the company plans to adopt the additional business-to-consumer (B2C) method in the first quarter of next year. By then, customers could download Belun's proprietary app to run the medical tests themselves after having purchased the device. The product will go on sale on digital marketing platforms next year.
Currently, production of the device is outsourced to a Hong Kong-based enterprise, which runs a medical-device factory on the Chinese mainland. However, Belun may consider setting up its own production line in Hong Kong for product segmentation.
"The device can really disrupt the market as our wearable device brings differentiation. It can provide two value-added services in the medical check process. Firstly, it can make pre-screening more feasible before the medical test and, secondly, it can monitor the effectiveness of post-treatment follow-up," said Chung.
Belun had raised $30 million seed money last year and aims to complete another multi-million-dollar funding exercise to boost operations. An initial public offering may be on the cards by 2020.
Chung, born in Taiwan and relocated to Hong Kong in 2011 to start his career in the technology industry, said the city's technology ecosystem has improved greatly since.
"When I came to Hong Kong, people queried my move, saying Hong Kong wasn't the right place to start a technology career. But now, social perceptions of technology and innovation here are much more favorable," he said.
"Entrepreneurial startups can approach more angel fund investors more easily. In the past, investors would only care whether they could exit companies at a higher price-to-earnings ratio through company listings.
"The government has made it clear that technology and innovation should be the major areas of investment in future. Once the policy direction is set, I think the government does not need to do much as industry players know how to respond to the new market environment," said Chung.
Bridging the gap
Julian Lee Shang-hsin always gets frustrated when he's unable to control the temperature of air conditioners at home to suit his husky pet. Utilizing his mechanical engineering background, he created Ambi Labs with two partners in 2012, with a vision to endow smart technologies by bridging the gap between outdated appliances and modern technology.
Based in Hong Kong, the internet of things startup now has a 35-strong team, 20 of whom are locally trained research and development staff, to develop its flagship product "Ambi Climate" – an air-conditioner controller that uses artificial intelligence to control the temperature of air conditioners.
The AI-powered device collects all the data from multiple sensors and analyzes the impact of temperature, as well as other factors like humidity, sunlight, weather and time of the day, on thermal comfort, automatically adjusting the air conditioner for optimized comfort based on a user's preferences.
When downloading the app developed by Ambi Labs, the user only needs to communicate via the app if he or she doesn't feel cool or comfortable.
The smart accessory also integrated Amazon Alexa by allowing users to control the device with voice commands. By speaking to Alexa, the device can be switched on or off, and adjusted by giving individual comfort feedback throughout the day.
Ambi Climate is also equipped with a geo-location feature whereas the air conditioner can be set to turn on automatically when a user approaches his or her home, and be turned off again when he leaves, ensuring optimal comfort and efficient electricity usage.
Ambi Climate is now sold in 10 countries and regions, including Hong Kong, which accounts for 20 percent of Ambi Labs' total sales. By the end of this year, this smart device will be available in 20 countries.
Carrying a price tag of HK$999, Ambi Climate can be bought at up to 50 retail outlets in Hong Kong, with men above 30 said to be particularly interested in the device.
Ambi Labs sees huge market potential as the AI technology application in the global air-conditioner industry is lower than 1 percent. The global smart-home market is expected to soar by nearly 250 percent in terms of unit shipments from 2017 to 2019.
The IoT startup has completed its first-round funding from friends and relatives, and is seeking funding from venture capital and angel investors. Ambi Labs is also looking for strategic investments from utility providers and air-conditioner manufacturers in Asia and Europe, hoping that deals can be realized this year as they can cooperate on how to refine Ambi Climate's AI technology to further reduce electricity usage.
What Belun Technology and Ambi Labs are betting on is the world's growing smart-device market. According to IDC Research, global spending on smart-city and IoT technologies would reach $1.7 trillion by 2020.
In his 2018-19 Budget, Financial Secretary Paul Chan Mo-po said the government would earmark HK$50 billion for IT development, focusing on areas like biotechnology, AI, robotics, smart city and fintech.
Technology transfers
Established by the government in 2000 with the aim of raising competitiveness in technology-based industries through applied research, the Hong Kong Applied Science and Technology Research Institute Co (ASTRI) has since obtained more than 750 patents, facilitated 600 technology transfers and completed more than 400 R&D projects.
With more than 500 researchers, ASTRI transferred 185 technologies to the industry and conducted 125 Innovation and Technology Fund-subsidized R&D projects in the last three years.
"Without technological application, a company nowadays will not be a great enterprise as technology is permeating all stages of business development, whether in lifting business efficiency or delivering a new product to the market. Now, a successful entrepreneur must know how to profess technology inputs in creating a business model," said ASTRI Board Chairman Wong Ming-yam.
ASTRI, in collaboration with Hong Kong Science Park and the Innovation and Technology Commission, jointly developed ASTRI's Smart City Innovation Centre to explore IoT and other smart-city technologies.
However, global technology research firm Gartner says Hong Kong's manufacturing sector still sees technology as only the supporting function of companies and the sector has not made adequate technology investments.
"A manufacturing company has to appoint a chief digital officer or chief technology officer to embrace technological adoption, not only to improve business efficiency, elevate product quality, capture market share and save costs, but also to create products and strengthen customer experience," said Terick Chiu, vice-president executive partner at Gartner.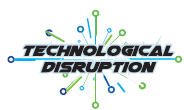 Strategy& – the management consultant business arm of global advisory firm PricewaterhouseCoopers – said Asian manufacturing companies, particularly automotive and electronics enterprises, are clearly the most digitally mature because of their high level of supply-chain integration and well integrated end-to-end planning.
However, segments such as consumer goods, industrial manufacturing and process industries are lagging significantly behind, it said.
"Asian companies are, by far, outmaneuvring their Western counterparts because they have the advantage of setting up robust digital operations from essentially a blank slate in terms of factory automation, workforce and even organization information technology networks. In addition, Asian companies appear to be keener to try new business models and develop innovative products and services," said Reinhard Geissbauer, a partner at PwC Strategy& (Germany).
Ambi Labs' Julian Lee warned that if Hong Kong intends to proceed with intelligent manufacturing, the issue of high business costs must be tackled. Like Belun Technology, Lee's IoT startup develops its proprietary technologies in Hong Kong, but the manufacturing process is conducted on the mainland due to cheaper outsourcing costs.
"Globalization is pushing businesses to trim their operational costs as much as possible. Though Hong Kong has a well-connected logistics network to facilitate goods export, and local startups are more familiar with the international market, the city lacks a supply-chain network," Lee told China Daily.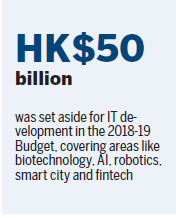 "The Chinese mainland has cultivated a mature supply chain enabling all components of Ambi Climate to be sourced. If Hong Kong wants to attract high-end manufacturing activities, it should consider strengthening its supply-chain network to slash outsourcing costs for manufacturers," he said.
Since 2008, Lee has become more familiar with Hong Kong's business startup community, having witnessed gradual changes in the local startup community. Startups have accumulated more business experience and their business plan capabilities have improved.
"I hope the Hong Kong government can create more knowledge-sharing platforms so that startups can know how to solve problems," he said.
"The administration should also ponder how to encourage private enterprises to purchase products from startups and encourage more feedbacks for them."
Contact the writer atoswald@chinadailyhk.com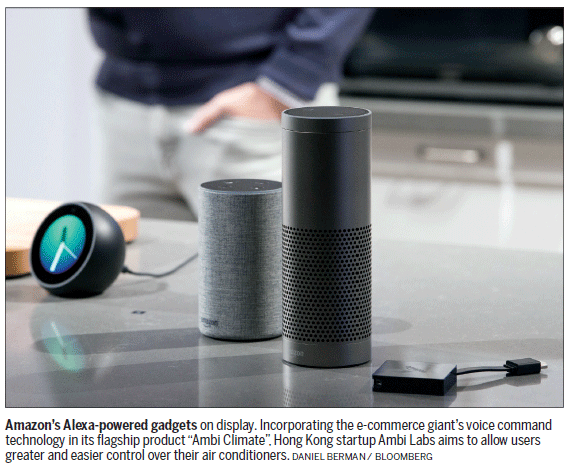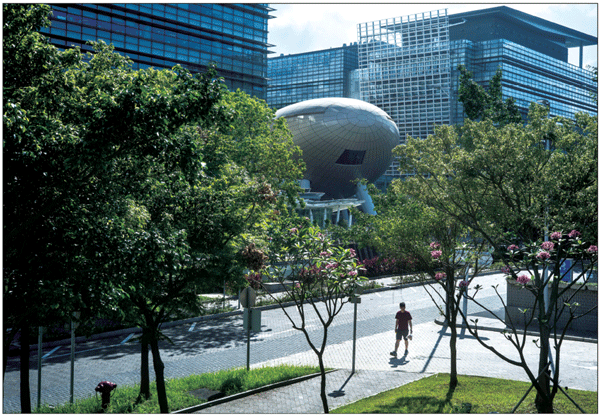 Hong Kong Science Park, the Hong Kong Applied Science and Technology Research Institute and the Innovation and Technology Commission jointly developed ASTRI's Smart City Innovation Centre to explore internet of things and other smart-city technologies. Justin Chin Bloomberg